Are you ready to stop smoking? 
People give up smoking all the time. Sometimes the same people give it up many, many times. Just deciding you want to quit smoking can, for some, be enough. So why can't everybody who wants to stop smoking just stop? 
Well, there's the nicotine addiction, of course – but did you know that it takes just three to five days for nicotine to have completely cleared your body? So why do so many smokers, having pushed through those physical symptoms, go back to smoking again? I have met so many smokers who have managed to quit smoking for weeks and months, only to fall back into the habit again.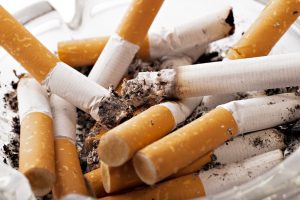 And there's the key to the issue – smoking is a habit even more than it's an addiction. And your brain will hold on to the habit a lot longer than your body holds on to the addiction. Smoking is a habit, something you subconsciously hang on to even when your logical mind is telling you it's time to stop. 
My Hypnotherapy to Stop Smoking treatment is a fast, powerful, personalised experience that really works. Forever.
I love working with clients who come to me to beat their smoking habit. We all know how bad smoking is for our bodies, but for those who want to stop smoking but just don't seem to be able to crack it, it's also really damaging on an emotional front, too. Being able to lift someone from feeling bad about their 'lack of willpower', or 'weakness' (and these are words my clients use, not me) into a place where they are in control and have cast aside this habit for good, makes me feel happy.
How can I help you stop smoking?
As I have already said, my treatment protocol is extremely personalised. In just two sessions, however, we can take you from wanting to stop, to actually stopping.
In our first session we take the time to go into the reasons why you want to stop. These reasons vary greatly from person to person – no two clients are ever the same, and no two clients ever have the same rationale for wanting to quit smoking. This first session is very much a 'Preparing to Stop Smoking' session, and we start with talking about why, before a gentle hypnotherapy session to start planting those seeds of quitting, and then sending you home with tasks to complete and a recording to listen to, before you come back to me one week later.
I think it helps if you look at your decision to quit in the same way an athlete prepares for a competition. The athlete doesn't simply sit around talking about how they're going to win, they train. They take steps to prepare themselves mentally, physically and emotionally for the contest.
My Hypnotherapy to Stop Smoking programme also helps you prepare for the moment of quitting that lies ahead – physically, mentally and emotionally. Clients come to me not just full of hope, but full of fear, too. What if they fail, again? What if it doesn't work? How will they face their family, their friends, if they can't quit smoking, again? The work we do in session one, and you do in the following days, is immensely powerful. It's not just talk, it's action, too. By the time you see me again one week later, you'll be more ready to stop smoking than you have ever felt before.
Our second session is the clincher. In this session, I will use hypnotherapy to guide you away from the smoking habit by giving you the strength and self-belief you need to accomplish your goal. And trust me, by the time you leave you won't ever look at a cigarette in the same way again, much less want to actually smoke one.
Do you want to stop smoking, one last time? 
Call me on 0161 374 0227 or, if you prefer, email me at  sally@mindsolutions.co.uk
For more information you can contact me via the form below:
197 Dane Road Sale M33 2NA
Finding help couldn't be easier, just follow the directions on the map, our full address is:
197 Dane Road Sale M33 2NA
My Hours of Operation are:
Monday to Friday 9am-7pm
Saturday 9am-4pm