Hypnotherapy for phobias is proven to be effective for adults
A phobia is a real fear. It is irrational, persistent and unreasonable.
Clammy hands, heart palpitations, jelly legs; many people experience discomfort, from mild to extreme, around things that frighten them, but when it disrupts your enjoyment of life and you start to feel out of control, it needs to be addressed. Hypnotherapy for phobias is proven to be a highly successful treatment option.
If you answer 'yes' to one or more of the following statements, you can beat your phobia with hypnotherapy:
I feel embarrassed and ashamed of the power my phobia has over me
I avoid specific situations so I won't have to face my fear
I create elaborate coping strategies in order to minimise the impact of my phobia
I feel that my phobia gets in the way of me enjoying life
My phobia makes me panic and feel anxious
My phobia disrupts my family life
I'm worried that my phobia might 'rub off' on my children
If you are sick and tired of the impact your phobia has on your life, I can help you rid yourself of that phobia for good.
What phobias can be treated with hypnotherapy?
All phobias can be treated with hypnotherapy. I have worked with people with the most common and some of the most unusual and unique fears. I've helped them to beat their phobia and move on with their lives. There are many different types of phobias. Some of the most common include:
Claustrophobia
Flying
Dogs
Wasps/Bees
Lifts
Heights
Spiders
Vomiting
Needles
Motorway driving
Public speaking / fear of social situations
Success in treating phobias with hypnosis
The key to successful treatment is to understand the root of your phobia, the events that triggered it and what your physical or emotional response is. Once I understand this I can tailor the hypnosis session to you as an individual. Read about the incredible success I've had using hypnotherapy to treat phobias.
How many hypnotherapy sessions will it take to get rid of my phobia?
Effective treatment usually takes three sessions, depending on the complexity of your phobia.
Session 1 – Understanding your phobia (2 hours)
Your first session will focus on getting to the root cause of your phobia. We'll talk in detail about your experiences. When did it start, how long have you had it, how does it restrict your life, how does it make you feel? All this information will help me to tailor the hypnotherapy session to you as an individual.
Session 2 – Brainworking  (1 hour)
This is a dynamic session focused on re-patterning your thoughts and memories around your phobia, using the very powerful tool, Brainworking. It will give you a more rational, manageable response to your phobia in future and help you eliminate it forever. Your final task will be to put yourself in a situation where you might experience your phobia. You will put into practice everything you've learnt and prove to yourself that you can live a life free of your phobia.
Session 3 – Rewind (1 hour)
This is the final step in being free of your phobia.I will teach you about anchor points, breathing strategies and other techniques to help you stay in control of your phobia.
More questions? Take a look at our FAQS for more information.
Banish your phobia and enjoy life to the full.  Call 0161 374 0227 and start the journey to freedom from your phobia today.
Hypnotherapy for Phobias – A Case Study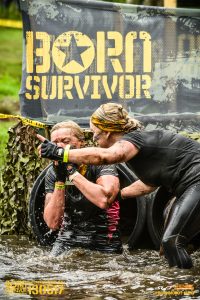 Rachel came to me to her conquer her claustrophobia. She had signed up for a 'Tough Mudder' challenge that required her to crawl through tunnels. Her phobia of enclosed spaces had become so severe she couldn't even venture under the bed to retrieve a lost sock. It was starting to control her life and limit the activities she could enjoy with her family. 
Rachel wanted to beat her phobia once and for all and chose hypnotherapy to help her do it.
"If anyone ever doubts what you can help them overcome, please show them these photos. I was totally overcome with emotion when I realised I'd done it! Thank you so much."
Spider Phobia – testimonial
"Whenever I came across a spider, my panic response was the first thing that kicked in. That meant I would scream/shout/drop everything and run. I couldn't even look at pictures or see them on the telly without that response kicking in. I saw Sally and in just one session I've found that when I now see a spider, my response is calm and measured. I can pop the spider into a container and release it outside. It's also helped me with other insects – I always used to run from craneflys, but now I can be in the same room and usher them out of the house rather than run away screaming.
"Hypnotherapy really does work and Sally is so approachable and helpful. Seriously, if you do have a phobia, Sally will help you – Thank you Sally!"
Getting help couldn't be easier. Either fill in the form below, telephone 0161 374 0227, or email sally@mindsolutions.co.uk to arrange for your free initial consultation.